In Person and Telehealth Visits Available
Orange Pediatric Therapy is open and accepting new and returning patients for in clinic visits and telehealth. Call us to schedule your appointment. Please click the button below for updates as we have them. We look forward to hearing from you.
Find out which location is best for you.
Send us an email and we'll get back to you.
Welcome To Orange Pediatric Therapy
Located in Orange, Connecticut, our facility has been designed specifically for children and adolescents of all ages and abilities. Please peruse our site to learn more about us, our therapy programs and services, experienced team, what to expect for new clients, insurances we accept, online forms, family resources, and simple process to request an appointment online, or contact us.
We can't thank you enough. I don't think we would be where we are if it wasn't for your care, guidance, and support for Cole and us.
Cheshire Fitness Zone has been wonderful. The office staff is very welcoming and informative and the OT that my son sees has a genuine interest in my son's well-being. He always communicates well with me and makes sure to ease all of my concerns. My son loves coming to Cheshire Fitness Zone!
As a physical therapist at Cheshire Fitness Zone, I have seen firsthand the positive impact therapy services have had on so many children and their families. We are very family-oriented at Cheshire Fitness Zone and are constantly working with our families to help reach their goals for their children. It is an extremely rewarding feeling to see a child learn mobility skills that they were unable to perform prior to starting therapy services. The staff at Cheshire Fitness Zone is dedicated to providing the best care possible for all the children that they work with.
We have been coming to Cheshire Fitness Zone for more than two years. The therapists are friendly, compassionate, and professional. Not only do they do a fabulous job with the therapy, but they also consider the individual behavioral needs for our son. They are caring while pushing him to achieve goals that at times he might feel he can do and he does. Thank you to Craig and the staff for all that you do!
Highly recommend. The warm, loving atmosphere sets the tone for these highly motivated therapists to do their thing. The office staff is top notch as well!!
Cheshire Fitness Zone has tremendously helped not only our two children receiving services, but our entire family. The atmosphere in the clinic is friendly, supportive, and understanding. Their office staff is amazing and accommodates each family's schedule and needs. Our children receive speech, OT, and PT services. Every one of the therapists they have worked with has been wonderful and our children have made incredible progress. The kids also love going to all of their therapy sessions because the therapists make each and every session fun and exciting. We are so fortunate to have found Cheshire Fitness Zone and recommend it to any family looking for services for their children.
The physical therapists at Cheshire Fitness Zone are warm, caring individuals. They have worked with my daughter for about a year and a half now and she has made tremendous progress building her core strength, coordination, balance, and overall strengthening. I recommend them highly.
My son has greatly benefited from OT and PT at Cheshire Fitness Zone. The therapists are so patient and knowledgeable. The facility is also very impressive and fun. We look forward to seeing our son progress as we continue therapy.
I love working at Cheshire Fitness Zone because the therapy team is always willing to collaborate and share different treatment strategies and therapy techniques. You are never at a loss for ideas!
Both of our sons have participated in physical, occupational, and speech therapy at Cheshire Fitness Zone. We make the forty minute trek to Cheshire three times per week because the therapists are like none other we have encountered. Our sons (4 and 5 years old) have received therapy since birth and I was so pleased to have found Cheshire Fitness Zone. Both of my kids have been challenged and nurtured by the therapists. They are so amazing with the kids and I am thankful for their dedication.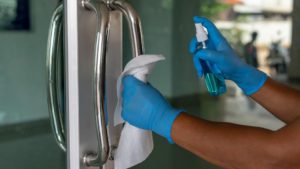 We hope everyone is well and staying safe. During this pandemic, we have been providing teletherapy services. These are scheduled visits with your physical, occupational,
Read More »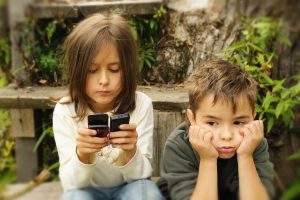 Our monthly newsletter will include anything from tips, tricks, upcoming events, employee spotlights or OT, PT and ST news! If you have not seen our
Read More »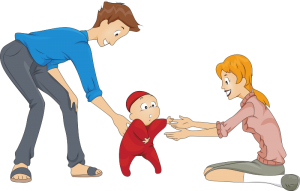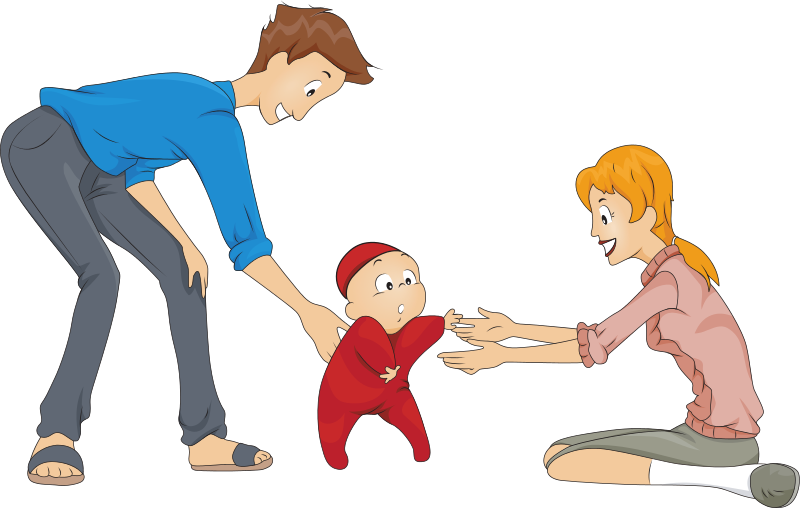 The Hanen Program for Parents of Children with Language Delays It Takes Two to Talk Program is an evidence-based, effective program, known around the world
Read More »
Request An Appointment With Us Online Today