In Person and Telehealth Visits Available
Orange Pediatric Therapy is open and accepting new and returning patients for in clinic visits and telehealth. Call us to schedule your appointment. Please click the button below for updates as we have them. We look forward to hearing from you.
Find out which location is best for you.
Send us an email and we'll get back to you.
Welcome To Orange Pediatric Therapy
Located in Orange, Connecticut, our facility has been designed specifically for children and adolescents of all ages and abilities. Please peruse our site to learn more about us, our therapy programs and services, experienced team, what to expect for new clients, insurances we accept, online forms, family resources, and simple process to request an appointment online, or contact us.
My twelve year old daughter has been seeing Craig since she was four years old and she loves coming to the 'gym.' I love that she refers to it as the 'gym' instead of therapy. She sees her therapy as a place where she works her body to become stronger and has fun. She is disappointed if therapy is canceled. The staff is wonderful and works to find the right fit with each child and therapist. They work across modalities and communicate with the school and her doctors. I am thankful to have Cheshire Fitness Zone in my daughter's life! Thank you!
Cheshire Fitness Zone provides staff at our school that understands the role of related service providers in educational settings, meet the educationally related needs of the students, and communicate well with faculty, staff, and parents. They exhibit a high degree of professionalism and state of the art physical therapy.
I am so happy we found Cheshire Fitness Zone. This is just what my son needs. His school also heard of you guys and said great things. I'm happy to know he is in good hands.
My son has greatly benefited from OT and PT at Cheshire Fitness Zone. The therapists are so patient and knowledgeable. The facility is also very impressive and fun. We look forward to seeing our son progress as we continue therapy.
We have been coming to Cheshire Fitness Zone for more than two years. The therapists are friendly, compassionate, and professional. Not only do they do a fabulous job with the therapy, but they also consider the individual behavioral needs for our son. They are caring while pushing him to achieve goals that at times he might feel he can do and he does. Thank you to Craig and the staff for all that you do!
We have been coming to Cheshire Fitness Zone for fifteen years. Our son has a motor dyspraxia which causes challenges with posture, upper body strength, and affects his fine motor skills too. After coming consistently every week for 1-2 visits he has surpassed many of his physical challenges. Now as a young man he takes physical challenges like 5k's and bike challenges with a smile. We are grateful to the many physical therapists he has had over the years. Each of them has encouraged him and pushed him to improve in a gentle, but firm way, and always with a sense of humor. Our son looks forward to coming every week.
We can't thank you enough. I don't think we would be where we are if it wasn't for your care, guidance, and support for Cole and us.
Cheshire Fitness Zone has been wonderful. We have worked with many of the therapists for OT and PT and have had excellent experiences with all of them. They were very accommodating to our schedule. And even on a day where my son was not into working they are always able to get him to work. Their front office is very pleasant and are always smiling when we arrive. I have to bring my other son when we come and the therapists are always willing to include both of them on days where it is difficult waiting in the lobby.
Cheshire Fitness Zone therapists offer hope, encouragement, and creativity. They deliver on persistence, personal gains, and individual growth because they genuinely care. In spite of working on the steps to tie his shoes for over six months at a different facility, at Cheshire Fitness Zone Erin never lost hope or let him quit. Although he had no idea each week she worked on skills that when put together would tie a shoe. She approached the idea of tying many times only to be met with complete resistance and totally shutting down. Then one day he came to me after his session and said, 'Hey mom, guess what? I can tie my shoes.' When I saw the pride in his eyes and the encouragement on Erin's face I knew he had done it. It was one of the happiest moments of his childhood. What a gift…self-pride and independence.
Thank you for teaching me everything I know about OT and sensory diets. You go above and beyond for our students and we really appreciate all that you have given us.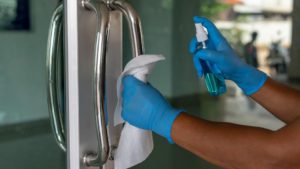 We hope everyone is well and staying safe. During this pandemic, we have been providing teletherapy services. These are scheduled visits with your physical, occupational,
Read More »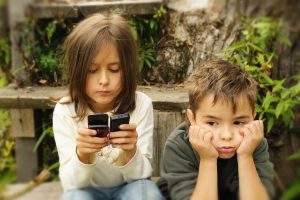 Our monthly newsletter will include anything from tips, tricks, upcoming events, employee spotlights or OT, PT and ST news! If you have not seen our
Read More »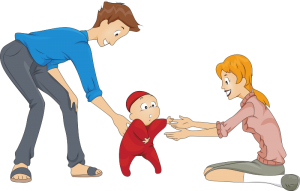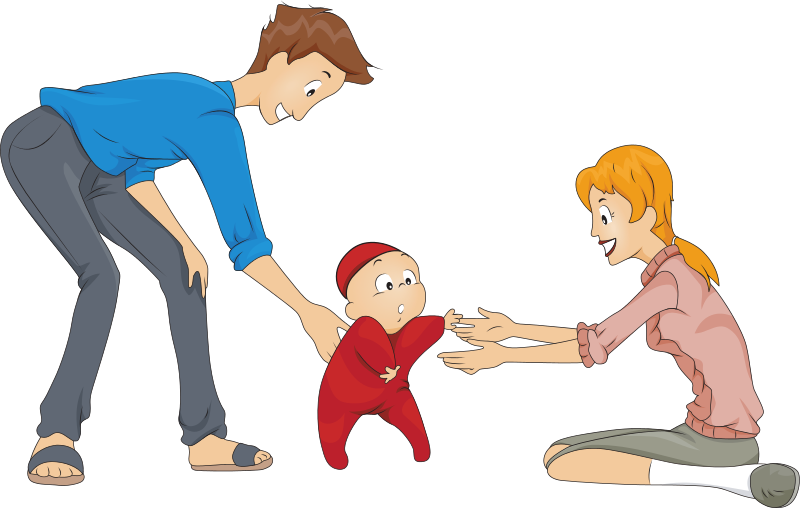 The Hanen Program for Parents of Children with Language Delays It Takes Two to Talk Program is an evidence-based, effective program, known around the world
Read More »
Request An Appointment With Us Online Today